Hey y'all,
I'm back again with another product review. I'm still on the search for some products to create a new skincare regime and so, I decided to try out the Clean and Clear Morning Burst products to see how my skin would react to them.
Let's get to it!
Clean and Clear Morning Burst Hydrating Facial Cleanser:
THE PACKAGING:
The packaging is what actually caught my eye initially. I was drawn to the teal packaging.  ( I seem to have a thing for teal packaging lol)  I also really liked seeing the little bursting beads. The packaging is efficient as it has a large pump at the top that easily distributes the product with little to no mess.
THE PRODUCT:
I actually really enjoyed this product much more than I anticipated. It has a very fresh scent of cucumber and green mango extract which provides a very appealing scent for first thing in the morning. The bursting beads provided a good cleanse which aided in getting all the previous nights impurities off of my face. Yet, it wasn't too harsh. A little bit of this product certainly went a long way.
RESULTS ON MY SKIN:
After using this product for about a month, I can't honestly say that it did much for oil control or blemishes. However, this product is not specifically geared to combat these two things.  I will say, it has left my skin extremely clean and refreshed. It did not strip my face of its natural oils but did remove some of the excess oil temporarily.
COST:
This is a very cost-effective product.  A 235 ml bottle of this product retails for $6.97 (Canadian Dollars) at our local Walmart.
IS IT WORTH THE HYPE:
Absolutely! I would definitely repurchase this product again and again.
Clean and Clear Morning Burst Oil-Free Hydrating Gel Moisturizer
THE PACKAGING:
The packaging is very similar to that of the cleanser, What I really like about this is that with it being only 94 ml, it is small enough to throw in your purse if you need to reapply and is the perfect travel size.
THE PRODUCT:
I love this product! It is very reminiscent of the Tatcha Water Cream moisturizer. The very light gel-like texture provided the perfect amount of moisture and hydration to my skin. The only thing that I don't care for is that it can feel a bit tacky on the skin once it is completely absorbed
RESULTS ON MY SKIN:
My skin absolutely loves this product. I find that my skin is much more supple as a result of using this product each morning. This product literally keeps my skin. hydrated all day long without adding too much oil in my t-zone.
COST:
This product is very cost-effective. An 84 ml tube of this cream will only cost you $6.97 (Canadian currency)
IS IT WORTH THE HYPE:
Absolutely. This is probably one of my all-time favourite moisturizers.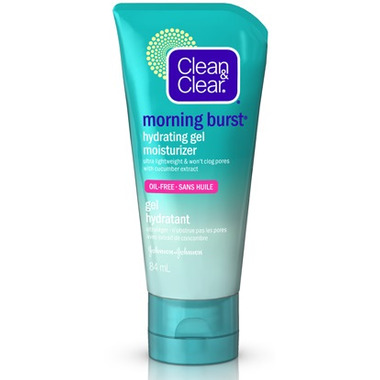 Stay tuned to my ongoing hunt for affordable skincare products that work for me!
Till next time!
xoxo