Hey guys!
June was a really slow reading month for me as it was the end of the school year which is often the busiest time at work for me. Long story short, I didn't finish two books on June's list so I put them back on my summer reads list! Here's what I'm hoping to read during these long summer nights : )
The Mothers: Brit Bennett
Set within a contemporary black community in Southern California, Brit Bennett's mesmerizing first novel is an emotionally perceptive story about community, love, and ambition. It begins with a secret.
"All good secrets have a taste before you tell them, and if we'd taken a moment to swish this one around our mouths, we might have noticed the sourness of an unripe secret, plucked too soon, stolen and passed around before its season."
It is the last season of high school life for Nadia Turner, a rebellious, grief-stricken, seventeen-year-old beauty. Mourning her own mother's recent suicide, she takes up with the local pastor's son. Luke Sheppard is twenty-one, a former football star whose injury has reduced him to waiting tables at a diner. They are young; it's not serious. But the pregnancy that results from this teen romance—and the subsequent cover-up—will have an impact that goes far beyond their youth. As Nadia hides her secret from everyone, including Aubrey, her God-fearing best friend, the years move quickly. Soon, Nadia, Luke, and Aubrey are full-fledged adults and still living in debt to the choices they made that one seaside summer, caught in a love triangle they must carefully maneuver, and dogged by the constant, nagging question: What if they had chosen differently? The possibilities of the road not taken are a relentless haunt.
In entrancing, lyrical prose, The Mothers asks whether a "what if" can be more powerful than an experience itself. If, as time passes, we must always live in servitude to the decisions of our younger selves, to the communities that have parented us, and to the decisions we make that shape our lives forever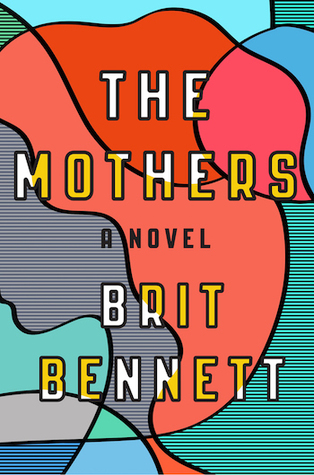 It's Not Supposed To Be This Way: Lysa Terkeurst
New York Times bestselling author Lysa TerKeurst unveils her heart amid shattering circumstances and shows readers how to live assured when life doesn't turn out like they expected.
What do you do when God's timing seems questionable, His lack of intervention hurtful, and His promises doubtful?
Life often looks so very different than we hoped or expected. Some events may simply catch us off guard for a moment, but others shatter us completely. We feel disappointed and disillusioned, and we quietly start to wonder about the reality of God's goodness.
Lysa TerKeurst understands this deeply. But she's also discovered that our disappointments can be the divine appointments our souls need to radically encounter God. In It's Not Supposed to Be This Way, Lysa invites us into her own journey of faith and, with grit, vulnerability, and honest humor, helps us to:
* Stop being pulled into the anxiety of disappointment by discovering how to better process unmet expectations and other painful situations.
* Train ourselves to recognize the three strategies of the enemy so we can stand strong and persevere through unsettling relationships and uncertain outcomes.
* Discover the secret of being steadfast and not panicking when God actually does give us more than we can handle.
* Shift our suspicion that God is cruel or unfair to the biblical assurance that God is protecting and preparing us.
* Know how to encourage a friend and help her navigate hard realities with real help from God's truth
Just Say No: Omar Tyree
Best friends since childhood, Darin Harmon and John Williams are young men on the brink of realizing their dreams. For John, it's his music; for Darin, football. When Darin suffers an injury that closes the door on his sports aspirations, he reluctantly follows his friend into the music scene and quickly gets swept up in promoting John's new "Loverboy" identity to R&B superstardom. But the celebrity lifestyle of big-time money, fast women, and easy drugs quickly takes it toll, and the friends find themselves at a crossroads that will forever shape each of their futures.
As only he can, Omar Tyree delivers another urban classic filled with irresistible characters you won't forget
This is a re-read for me. I first read this book in high school and absolutely fell in love with the characters and this story. I used to read this book once a year ( if my bestie Steph is reading this she's probably laughing at me) I actually read this book so many times, that my original copy fell apart! ( shout out to Steph for gifting me with a new copy a few years ago 🙂 ) I'm looking forward to delving back into this book this summer.
I Know Why The Caged Bird Sings: Maya Angelou
Sent by their mother to live with their devout, self-sufficient grandmother in a small Southern town, Maya and her brother, Bailey, endure the ache of abandonment and the prejudice of the local "powhitetrash." At eight years old and back at her mother's side in St. Louis, Maya is attacked by a man many times her age—and has to live with the consequences for a lifetime. Years later, in San Francisco, Maya learns that love for herself, the kindness of others, her own strong spirit, and the ideas of great authors ("I met and fell in love with William Shakespeare") will allow her to be free instead of imprisoned.
Poetic and powerful, I Know Why the Caged Bird Sings will touch hearts and change minds for as long as people read.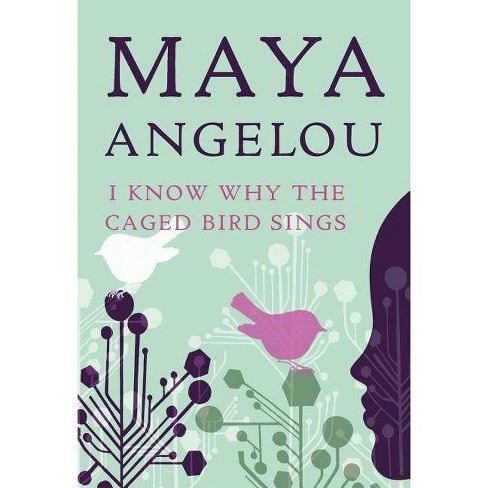 Another re-read for me. I've just been drawn back to books on my personal shelf as of late. The late, great Dr Maya Angelou was truly a gift to the literary world and this book was a deep look into her early beginnings.
Intercepted: Alexa Martin
Marlee thought she scored the man of her dreams only to be scorched by a bad breakup. But there's a new player on the horizon, and he's in a league of his own…
Marlee Harper is the perfect girlfriend. She's definitely had enough practice by dating her NFL-star boyfriend for the last ten years. But when she discovers he has been tackling other women on the sly, she vows to never date an athlete again. There's just one problem: Gavin Pope, the new hotshot quarterback and a fling from the past, has Marlee in his sights.
Gavin fights to show Marlee he's nothing like her ex. Unfortunately, not everyone is ready to let her escape her past. The team's wives, who never led the welcome wagon, are not happy with Marlee's return. They have only one thing on their minds: taking her down. But when the gossip makes Marlee public enemy number one, she worries about more than just her reputation.
Between their own fumbles and the wicked wives, it will take a Hail Mary for Marlee and Gavin's relationship to survive the season.
I've actually already finished this book! It is the first in a series of sports-themed romance novels. The author is a former NFL wife herself which adds an element of authenticity to her writing. It was a light and fun read! I really enjoyed it!
Fumbled: Alexa Martin
A second chance doesn't guarantee a touchdown in this new contemporary romance from the author of Intercepted.
Single-mother Poppy Patterson moved across the country when she was sixteen and pregnant to find a new normal. After years of hard work, she's built a life she loves. It may include a job at a nightclub, weekend soccer games, and more stretch marks than she anticipated, but it's all hers, and nobody can take that away. Well, except for one person.
TK Moore, the starting wide receiver for the Denver Mustangs, dreamt his entire life about being in the NFL. His world is football, parties, and women. Maybe at one point he thought his future would play out with his high school sweetheart by his side, but Poppy is long gone and he's moved on.
When Poppy and TK cross paths in the most unlikely of places, emotions they've suppressed for years come rushing back. But with all the secrets they never told each other lying between them, they'll need more than a dating playbook to help them navigate their relationship.
This is the sequel to Intercepted. If it's anything like the first one. I'm sure it will be an enjoyable read.
Unmarriageable: Soniah Kamal
In this one-of-a-kind retelling of Pride and Prejudice set in modern-day Pakistan, Alys Binat has sworn never to marry—until an encounter with one Mr. Darsee at a wedding makes her reconsider.
A scandal and vicious rumor concerning the Binat family have destroyed their fortune and prospects for desirable marriages, but Alys, the second and most practical of the five Binat daughters, has found happiness teaching English literature to schoolgirls. Knowing that many of her students won't make it to graduation before dropping out to marry and have children, Alys teaches them about Jane Austen and her other literary heroes and hopes to inspire the girls to dream of more.
When an invitation arrives to the biggest wedding their small town has seen in years, Mrs. Binat, certain that their luck is about to change, excitedly sets to work preparing her daughters to fish for rich, eligible bachelors. On the first night of the festivities, Alys's lovely older sister, Jena, catches the eye of Fahad "Bungles" Bingla, the wildly successful—and single—entrepreneur. But Bungles's friend Valentine Darsee is clearly unimpressed by the Binat family. Alys accidentally overhears his unflattering assessment of her and quickly dismisses him and his snobbish ways. As the days of lavish wedding parties unfold, the Binats wait breathlessly to see if Jena will land a proposal—and Alys begins to realize that Darsee's brusque manner may be hiding a very different man from the one she saw at first glance.
Told with wry wit and colorful prose, Unmarriageable is a charming update on Jane Austen's beloved novel and an exhilarating exploration of love, marriage, class, and sisterhood.
This one was in my recommended reads list at my public library. It sounded interesting so I figured I'd give it a shot!
So that's it, guys! My very ambitious summer reading list! Fingers crossed I pull this off!
xoxo
Book synopsis can all be found on goodreads.com