Hey Y'all
I'm tired guys lol. Its been a busy one! So let me do a quick wrap up!
This week I finished up  "I Love, I Hate, I Miss my Sister" by Amelie Sarn. I literally read this book in 90 minutes (It was just 150 pages). It didn't love the writing of this book. I found the plot to be very monotonous ( Muslim girl ridiculed for her religious beliefs and choice of religious covering vs Muslim girl seen as not being "modest" enough.) It was just "meh". I wouldn't necessarily suggest this book to anyone to read.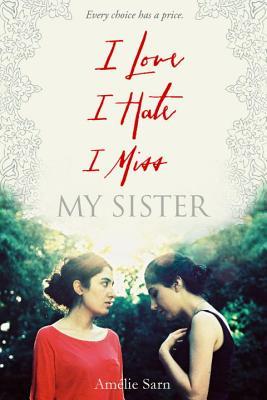 I finished up my study on "Lot's Wife" from my group devotional! Interesting read!  It puts a true spin on the saying, "curiosity killed the  cat"  I really enjoyed the prayer at the end of this study. It reads:
Lord, You call me to live in a world without embracing the ways of the world. Help me to live in a way that preserves my freedom to follow you wherever and however you lead. If i should leave behind a monument, may it be a reminder to others of faith and not foolishness! ( excerpt from the "Women of the Bible devotional)
I tried to read "Coaltown Jesus" by Ron Koertge and I just couldn't get in to the story because it was written entirely in prose. ( kind of like an Ellen Hopkins novel) Just not my cup of tea.
Lastly, I started "Hold Still" by Nina LaCour" and honestly I'm only a few pages in so I don't have much to report! I'm going to try and finish this one up and give an honest report next week!
Next week I'm just going read whatever I want. I'm not going to set any goals. I'm  just going to go with the flow and read whatever comes my way. I've got a ton of pretty interesting library books to tackle!
Happy reading!
xoxo