"Don't cry… wipe your eyes! He's not dead…"
Happy Easter folks! Quick post today! I hope today you are surrounded by friends or family and that you take a moment to reflect on the sacredness of today!
There are very few songs that can bring me to tears instantly. To name a few;  "Grace" by Tasha Cobbs, "Destiny" by Tina Campbell and the one this blog post is based on "Don't Cry" by Kirk Franklin.
It's not even a dramatically interesting arrangement, to be honest, but the lyrics in their simplicity really hit home. The lyrics read as follows:
Why do you cry? He has risen.
Why are you weeping? He's not dead.
Why do you cry? he has risen.
Why are you weeping? He's not dead.
He paid it all on that lonely highway
And his anointing I can feel.
He shed his blood
For my transgressions
And by his stripes, we are healed.
Why do you cry? He has risen.
Why are you weeping? He's not dead.
So as you go through life's journey
Don't you worry lift up your head.
Don't you cry  stop your weeping
He has risen He's not dead.
Don't cry
wipe your eyes
He's not dead.
Don't weep
He's not asleep
Jehovah
He's not dead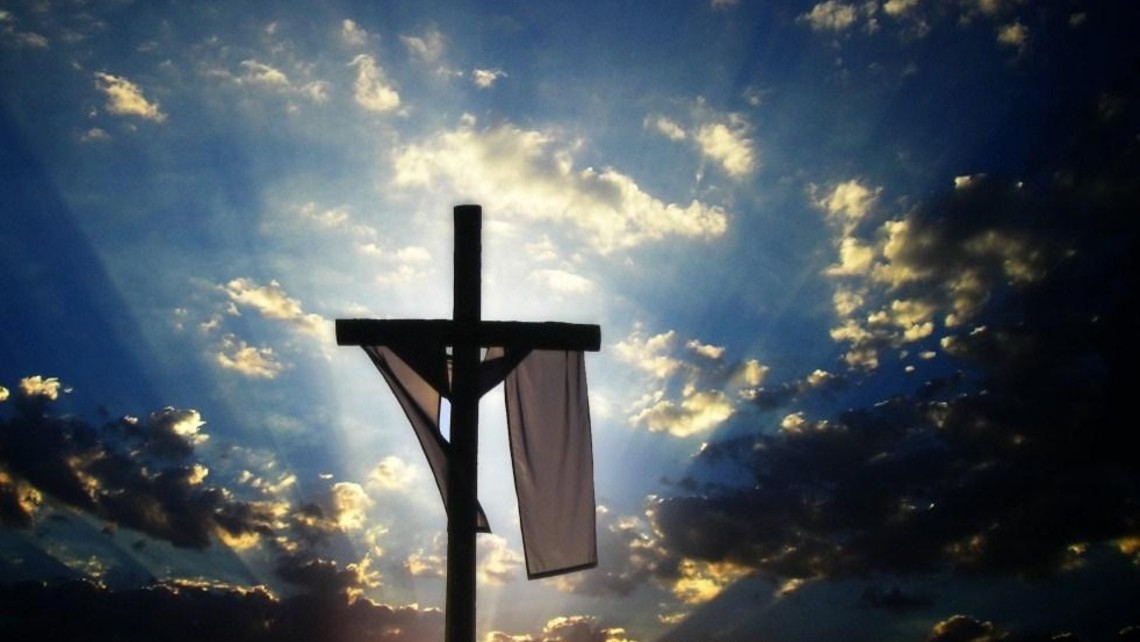 We often go through life ( even as Christians) doubting the magnitude of who Jesus Christ is and the sacrifice He made for us on the cross so many years ago. Because of the choice, He made to give HIs life for ours, we have a hope that should surpass all doubt!  Although He died and was buried, three short days later, He rose again and in that event, left us with the hope that He will one day return for us- His people.
There is hope in Jesus Christ! Maybe you've tried things your way for a long time, and things just don't seem to be working out. If you haven't already made a choice to get to know Jesus, take a few moments and pray this prayer with me:
Dear God,
Thank you for sending your son Jesus. I stand in awe of the sacrifice made for someone like me. I have been trying things my way for a long time, and now I want to put my life in your hands. I know that I am a sinner only saved by your grace  Please come into my heart. Guide my thoughts and point my life in a direction that is pleasing to you! Amen
Don't Cry!
There is hope because our saviour is NOT DEAD!
He already took care of the perils of today at the cross long ago!
Rejoice in the peace that the saviour has RISEN!
Be Blessed!
May your Easter season be filled with love, joy and peace!
xoxo

©justlovethemanyway