Hey ladies!
I don't know about you, but when I entered my 30's, my skin completely changed. I was the girl who NEVER had a pimple EVER. Not even during particularly hormonal times. However, when I turned 30 it was like my skin decided that it wanted to play catch up with all the missed out adolescent skin care woes and attack me! So I had to change up my skincare routine and finally I think I have found one that works for me and has returned my skin to its adolescent opulence.
Here's what has been working for me: 5 simple steps to clear skin!
Step One: Use Make-Up Wipes and/or Cleansing Oil – I really like the Sephora Collection wipes. I rotate between the Charcoal  cleansing and exfoliating wipes  which are good for Purifying & Detoxifying and the Coconut Water wipes which focus more on  Soothing & Relaxing. I like to use this to take off the makeup on the surface of the skin. If I'm wearing a really full face I opt to begin with a cleansing oil to really break down the products on my face. I am particularly fond of the Neutrogena  Ultra Light Cleansing Oil. It really gets off products quickly. The only thing I don't like about this product is that it is super drying, so if you have super dry skin this may not be the product for you.  On my really lazy days, I use a Micellar water to take off my makeup. I love the Garnier brand.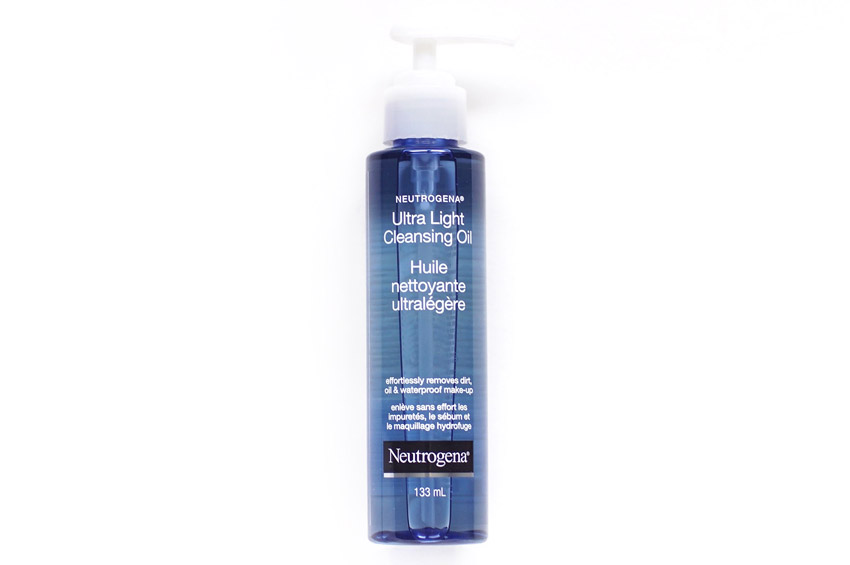 Step Two: Cleanse the skin- After removing my makeup, I go in with a cleanser. I am absolutely OBSESSED with the Purity Made Simple Facial Cleanser. It literally removes all the excess makeup and oils from my skin. I love how fresh my face feels after using this product. I use this product twice daily.  When my skin is in a bit of a pimple flare up, I tend to reach for my old favourite the Neutrogena Pink Grapefruit Oil Free Acne Wash. This has those exfoliating beads that really give my skin a deep cleanse when I need to work on those trouble spots.
Step Three: Toner- I use a toner to help restore balance to my skin. This also preps my skin for the moisture products that come in the next step. My skin has really taken to the Tea Tree Oil Skin Clearing Mattifying Facial Toner from the Body Shop.
Step Four: Eye Cream: I never used to use eye cream until literally a few weeks ago. I have really low iron which causes me to have dark circles under my eyes and those perpetually makes me look tired. So I saw an eye cream on sale at Marshalls and decided to try it. I see a little bit of a difference. I do want to do some research and invest in one and make sure it stays a part of my daily routine.
Step Five: Moisturize your skin: I have always have combination skin, but as I've gotten older, its tended to ere on the oily side. This has kept me from adding moisture to my skin because I felt that my skin was oily enough. However, this is a myth! Adding moisture to your skin actually helps balance the skin out and have the correct amount of moisture ( not oils) on your skin.  I used to use fancy lotions but now I use the MBMB Raw Shea Butter at night and a Cetaphil Daily Facial Moisturizer with SPF in the day.
Bonus Step: Drink an obnoxious amount of water! The organ is the body's largest organ and water is the most effective way to keep that organ flourishing ! Drink your water peeps!
That's all for now folks! Hope something in this routine is helpful for you!
Till Next time…
xoxo
©justlovethemanyway