Hey guys!
Fall has arrived here in Canada and has brought its brisk and chilly temperatures with it!  This means that I needed to do a much needed inventory of my closets. Lately, I've been trying to minimize my closet which got me to thinking about what I considered to be my most essential Fall fashion must haves! I thought I'd share what I'd be reaching for the most this season!
Black Leggings: These are my most reached for item! So comfortable and are easily styled so many different ways.  I have been reaching for pairs from Garage Clothing and  ones from Aritzia 
2. Oversized Denim Jacket : I found one in New York a last month and have been obsessed ever since! When it's not freezing enough for a puffy coat or jacket, I just reach for this jacket. Here's a link to a similar one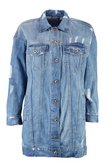 3. Blanket Scarves: These are the perfect things to add to any outfit. Practical and fashionable. Most of mine, I actually thrifted from my moms closet! The others I have found from places like Forever 21, Ardene and Garage Clothing, to name a few. Here's a link to one you may like. 
4.  Chunky Heeled Booties: Comfort is key for me this season, which is why I constantly reach for a more thick heeled shoe. I have been loving this pair from Old Navy. I loved them so much I picked them up in black and olive green! Old Navy comes in clutch with the 40% off and super cash! I managed to pick these up for $23.00 each!
5. Cold Shoulder Tops/ Sweaters: There is something really appealing to me about an open shoulder! A tasteful way to show some skin especially in the workplace (lol) Here is a link to a style I have been loving.
6. Loafers: I have been loving loafers lately. Call me a granny ,but these are some comfortable and practical shoes and they are coming out with some styles that are pretty fashionable these days. Last year I picked up two pairs of velvet loafers from forever 21 on the sale rack for… wait for it… $6.00 a piece!! Hooray for clearance shopping! Those are no longer in stock so here is a link to similar ones.
That's it for today folks! Have a wonderfully stylish week!!
xoxo