Hey everyone!
This month's reading list is a little ambitious but I'm going to try and push it and get through all of these titles! Happy reading!
The Mothers: Brit Bennett
Set within a contemporary black community in Southern California, Brit Bennett's mesmerizing first novel is an emotionally perceptive story about community, love, and ambition. It begins with a secret.
"All good secrets have a taste before you tell them, and if we'd taken a moment to swish this one around our mouths, we might have noticed the sourness of an unripe secret, plucked too soon, stolen and passed around before its season."
It is the last season of high school life for Nadia Turner, a rebellious, grief-stricken, seventeen-year-old beauty. Mourning her own mother's recent suicide, she takes up with the local pastor's son. Luke Sheppard is twenty-one, a former football star whose injury has reduced him to waiting tables at a diner. They are young; it's not serious. But the pregnancy that results from this teen romance—and the subsequent cover-up—will have an impact that goes far beyond their youth. As Nadia hides her secret from everyone, including Aubrey, her God-fearing best friend, the years move quickly. Soon, Nadia, Luke, and Aubrey are full-fledged adults and still living in debt to the choices they made that one seaside summer, caught in a love triangle they must carefully maneuver, and dogged by the constant, nagging question: What if they had chosen differently? The possibilities of the road not taken are a relentless haunt.
In entrancing, lyrical prose, The Mothers asks whether a "what if" can be more powerful than an experience itself. If, as time passes, we must always live in servitude to the decisions of our younger selves, to the communities that have parented us, and to the decisions we make that shape our lives forever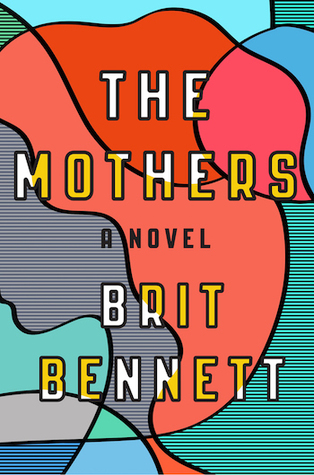 I started to read these a while ago, got sidetracked and put. it to the side. I'm currently reading this one and it's pretty good. 
*****
Opposite of Always: Justin A. Reynolds
Jack Ellison King. King of Almost.
He almost made valedictorian.
He almost made varsity.
He almost got the girl . . .
When Jack and Kate meet at a party, bonding until sunrise over their mutual love of Froot Loops and their favorite flicks, Jack knows he's falling—hard. Soon she's meeting his best friends, Jillian and Franny, and Kate wins them over as easily as she did Jack. Jack's curse of almost is finally over.
But this love story is . . . complicated. It is an almost happily ever after. Because Kate dies. And their story should end there. Yet Kate's death sends Jack back to the beginning, the moment they first meet, and Kate's there again. Beautiful, radiant Kate. Healthy, happy, and charming as ever. Jack isn't sure if he's losing his mind. Still, if he has a chance to prevent Kate's death, he'll take it. Even if that means believing in time travel. However, Jack will learn that his actions are not without consequences. And when one choice turns deadly for someone else close to him, he has to figure out what he's willing to do—and let go—to save the people he loves.
I was browsing in the bookstore and the cover jumped out to me. After reading the synopsis, I was intrigued. Looking forward to getting to this title.
*****
Let Me Hear a Rhyme: Tiffany D. Jackson
In this standalone novel, Tiffany D. Jackson tells the story of three Brooklyn teens who plot to turn their murdered friend into a major rap star by pretending he is still alive.
Biggie Smalls was right. Things done changed. But that doesn't mean that Quadir and Jarrell are okay letting their best friend Steph's tracks lie forgotten in his bedroom after he's killed—not when his beats could turn any Bed-Stuy corner into a celebration, not after years of having each other's backs.
Enlisting the help of Steph's younger sister, Jasmine, Quadir and Jarrell come up with a plan to promote Steph's music under a new rap name: The Architect. Soon, everyone in Brooklyn is dancing to Steph's voice. But then his mixtape catches the attention of a hotheaded music rep and—with just hours on the clock—the trio must race to prove Steph's talent from beyond the grave.
Now, as the pressure—and danger—of keeping their secret grows, Quadir, Jarrell, and Jasmine are forced to confront the truth about what happened to Steph. Only each has something to hide. And with everything riding on Steph's fame, together they need to decide what they stand for before they lose everything they've worked so hard to hold on to—including each other.
I have loved each of this author's previous works, so once I saw this on the shelf I had to purchase it. I'm hoping it is as quick and as pleasant to read as the others.
******
It's Not Supposed to Be This Way: Lysa TerKeurst
New York Times  bestselling author Lysa TerKeurst unveils her heart amid shattering circumstances and shows readers how to live assured when life doesn't turn out like they expected.
What do you do when God's timing seems questionable, His lack of intervention hurtful, and His promises doubtful?
Life often looks so very different than we hoped or expected. Some events may simply catch us off guard for a moment, but others shatter us completely. We feel disappointed and disillusioned, and we quietly start to wonder about the reality of God's goodness.
Lysa TerKeurst understands this deeply. But she's also discovered that our disappointments can be the divine appointments our souls need to radically encounter God. In It's Not Supposed to Be This Way, Lysa invites us into her own journey of faith and, with grit, vulnerability, and honest humor, helps us to:
* Stop being pulled into the anxiety of disappointment by discovering how to better process unmet expectations and other painful situations.
* Train ourselves to recognize the three strategies of the enemy so we can stand strong and persevere through unsettling relationships and uncertain outcomes.
* Discover the secret of being steadfast and not panicking when God actually does give us more than we can handle.
* Shift our suspicion that God is cruel or unfair to the biblical assurance that God is protecting and preparing us.
* Know how to encourage a friend and help her navigate hard realities with real help from God's truth
I purchased this one on a whim. It spoke to me at the moment. As I like to have something faith-based in addition to the bible in my monthly rotation, I figured I'd give this one a try.
******
Defending Jacob: William Landay
Award-winning author William Landay has written the consummate novel of an embattled family in crisis – a suspenseful, character-driven mystery that is also a spellbinding tale of guilt, betrayal, and the terrifying speed at which our lives can spin out of control.
Andy Barber has been an assistant district attorney in his suburban Massachusetts county for more than twenty years. He is respected in his community, tenacious in the courtroom, and happy at home with his wife, Laurie, and son, Jacob. But when a shocking crime shatters their New England town, Andy is blindsided by what happens next: His fourteen-year-old son is charged with the murder of a fellow student.
A co-worker of mine gathered a bunch of us at work who share a love for reading, a started a little book club. This month we start with this book, Sounds interesting. Not normally a genre I often gravitate too but I'm interested to read something with a group of people and engage in some meaningful conversation! 🙂
That's it for this month! What are you guys reading this month? I need suggestions for July!
( all synopsis' from goodreads.com I do not own any of them)
xoxo