Hey y'all,
It's been fifty years since Martin Luther King Jr was assassinated and today is recognized as Martin Luther King Jr. Day. He was a man who stood as the hope of a future where all people, regardless of their race or social or economic class could be free. We've come a long way since then…. but not far enough. There is still much more work to be done.
In honour of a man who worked tirelessly for the rights of my people, I'd like to share a part of his renowned " I Have A Dream" speech that always always touched me emotionally, and it reads:
I have a dream that one day every valley shall be exalted, every hill and mountain shall be made low, the rough places will be made plain, and the crooked places will be made straight, and the glory of the Lord shall be revealed, and all flesh shall see it together.
This is our hope. This is the faith that I go back to the South with. With this faith we will be able to hew out of the mountain of despair a stone of hope. With this faith we will be able to transform the jangling discords of our nation into a beautiful symphony of brotherhood. With this faith we will be able to work together, to pray together, to struggle together, to go to jail together, to stand up for freedom together, knowing that we will be free one day.
This will be the day when all of God's children will be able to sing with a new meaning, "My country, 'tis of thee, sweet land of liberty, of thee I sing. Land where my fathers died, land of the pilgrim's pride, from every mountainside, let freedom ring."
And if America is to be a great nation this must become true. So let freedom ring from the prodigious hilltops of New Hampshire. Let freedom ring from the mighty mountains of New York. Let freedom ring from the heightening Alleghenies of Pennsylvania!
Let freedom ring from the snowcapped Rockies of Colorado!
Let freedom ring from the curvaceous slopes of California!
But not only that; let freedom ring from Stone Mountain of Georgia!
Let freedom ring from Lookout Mountain of Tennessee!
Let freedom ring from every hill and molehill of Mississippi. From every mountainside, let freedom ring.
And when this happens, when we allow freedom to ring, when we let it ring from every village and every hamlet, from every state and every city, we will be able to speed up that day when all of God's children, black men and white men, Jews and Gentiles, Protestants and Catholics, will be able to join hands and sing in the words of the old Negro spiritual, "Free at last! free at last! thank God Almighty, we are free at last!"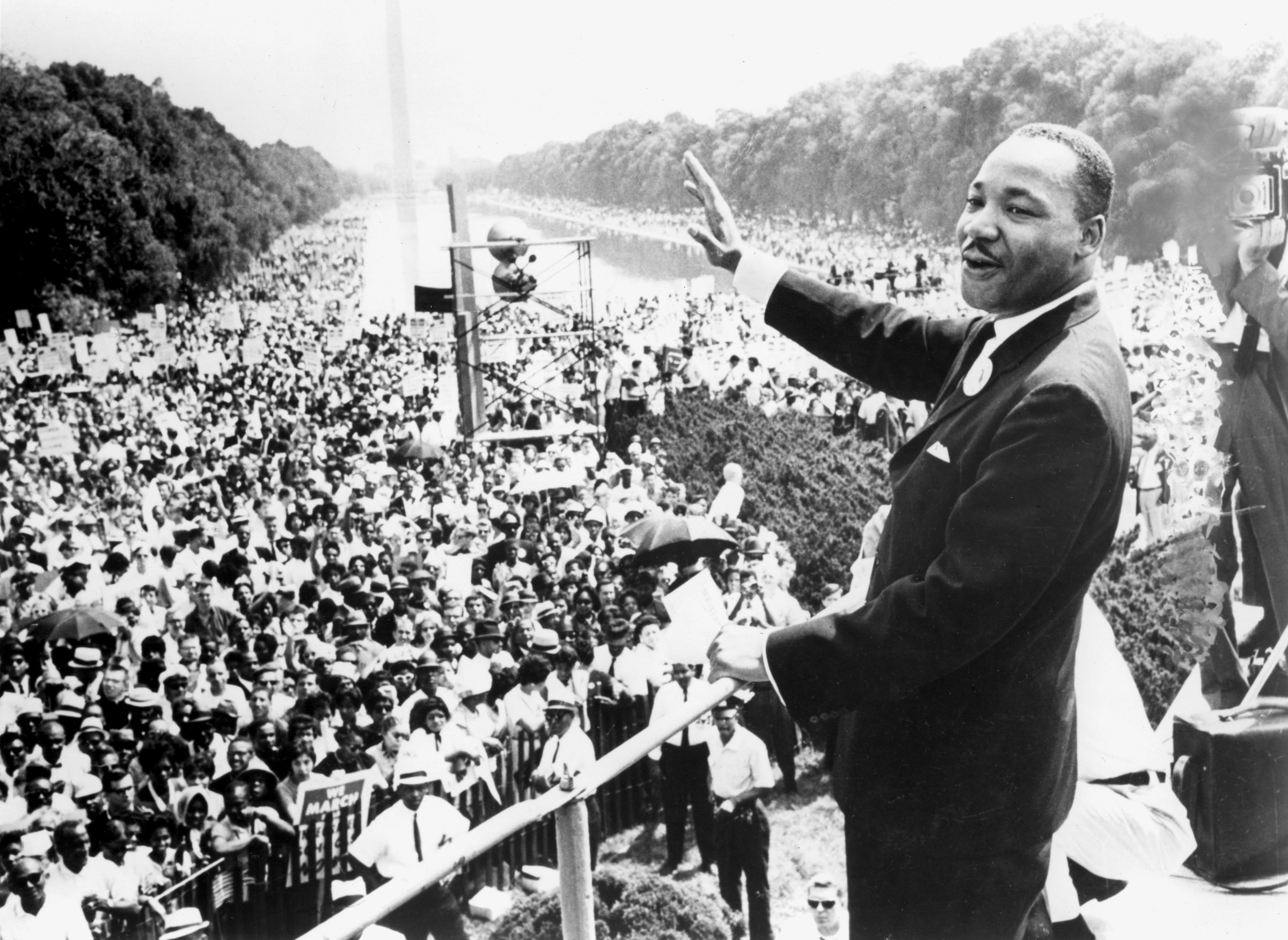 Free…. how often we take for granted the freedoms we are awarded. I live in Canada, where for the most part you can worship without persecution. Where I, as a black woman can hold a position of power. Where I , as a black woman have the right to vote and have my voice be heard. Many things I can do ( and have always been able to do) are things 50 years ago my mother, a Jamaican immigrant could not freely do.
Not only am I grateful for these physical freedoms I have, but I also grateful for the freedoms life as a Christian awards me. Now being a Christian doesn't mean I'm free of pain and suffering or hardships ( I've had all of the above) but freedom in Christ has given me the gift grace. Grace to handle anything that comes my way!
Here's one of the songs that I always go back to when I need a reminder about the gift of freedom. Enjoy!
Take a moment and give thanks for freedom! Let Freedom Ring today… and forevermore!
Happy MLK Day!
©justlovethemanyway