Hey Guys!
This week was a big ole reading fail!! I started a bunch of books but couldn't get invested in any of them. I had a lot going on this week. One of my dear friends went into labour and that consumed all of my time.( Welcome baby Dina Rose ❤ ) Plus, the weather has been really wonky and has been causing me to have excruciating migraines. Migraines= No reading! 😦  
So there is really nothing to report. I'm almost finished "The Good Sister" by Jamie Kain. It's a pretty dark read. There seems to be a plot twist coming up or something. I'll let you know. 🙂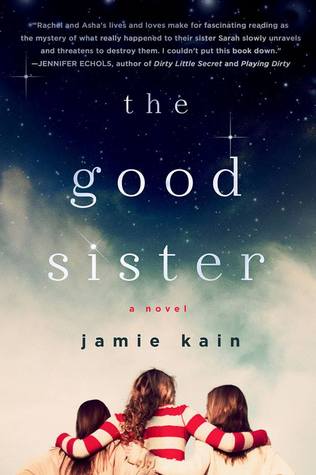 I tried picking up  "Secret of a Thousand Beauties" and I put it right down. Just wasn't interested. I may pick it back up again at some point in the future because the plot line really did intrigue me.
I read a couple of pages of "The Children's Crusade" by Ann Packer. So far so good! I think that's the only book I'm going to try to finish this week. It's a long weekend here in Ontario Canada  and I'll be going out-of-town ,catching up with friends and family, so from Thursday to Monday I don't foresee much reading happening ( LOL 🙂 )
We are back on our weekly devotional. We played catchup reading about Lot's Wife, Rebekah and Rachel.( funny enough; Rebecca and Rachel are the names of my devotional reading buddies! Hey y'all! 🙂 ) This week we are studying the life and story of Leah!
Have a beautiful reading week!
xoxo