Hey loves!
So wedding season continued for me right into the fall season. I once again looked at Boohoo to find me something spectacular to wear. I had no clear vision in my mind as to what I was looking for, however, I did know I wanted the dress to have long sleeves as the weather in Canada where I live is totally unpredictable during the autumn season.
I came across a few options that seemed like they would suffice but I wasn't blown away. Then I came across this beauty: ( link down below)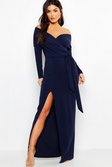 https://ca.boohoo.com/off-the-shoulder-wrap-thigh-split-maxi-dress/DZZ10497-148-24.html
It was a very plain dress, but I think that's why it was so appealing to me!  This dress would give me the ability to style from scratch with no limitations.
The colour was totally out of my comfort zone but I thought to myself, "Why not try something new?" and so I did… I ordered it and anxiously awaited its arrival.
So that wonderful day came where I came home and my Boohoo package was there. I ripped open the package to try on my dress and… I ABSOLUTELY HATED IT! I thought it was so ugly on me (in my opinion) when I put it on. The blue colour just appeared more muted than I had imagined it to be and that threw me off. I felt like it was more suited to a "mature" woman ( like something a classy lady in her 50's would wear). I was this close to sending it back, but I got a few opinions from a few fashionable ladies who gave me the green light! So back to the drawing board, I went to find the perfect accessories to make this outfit come alive. Here's what I came up with:
The dress is an off the shoulder dress which allowed me to pair it with a statement necklace. This necklace had blue and silver embellishments which I feel complimented the navy dress nicely. This piece was purchased from Aldo accessories years ago but here is something similar: ( not the same colours, but the same style)
https://www.aldoshoes.com/ca/en/women/accessories/jewelry/necklaces/Arvan-Teal/p/12761296  Retails for $40.00 ( CND)

I also added some teardrop silver earrings. I could have gotten away with not wearing earrings, but who doesn't love a little extra bling? I was gifted the pair a wore from a friend, but here is a pair I think would be just amazing with this dress as well:
These retail for only $ 8.99!(USD)
On my arm was just my everyday Pandora charm bracelet. I also finished off the look with some basic silver sparkly peep-toe slingback pumps that I also purchased years ago from Call it Spring. These shoes are also unavailable ( sorry guys lol)  Here are some that would work just fine:
https://www.callitspring.com/ca/en/Unenasa/p/11830428
These retail for $38.49 (CND)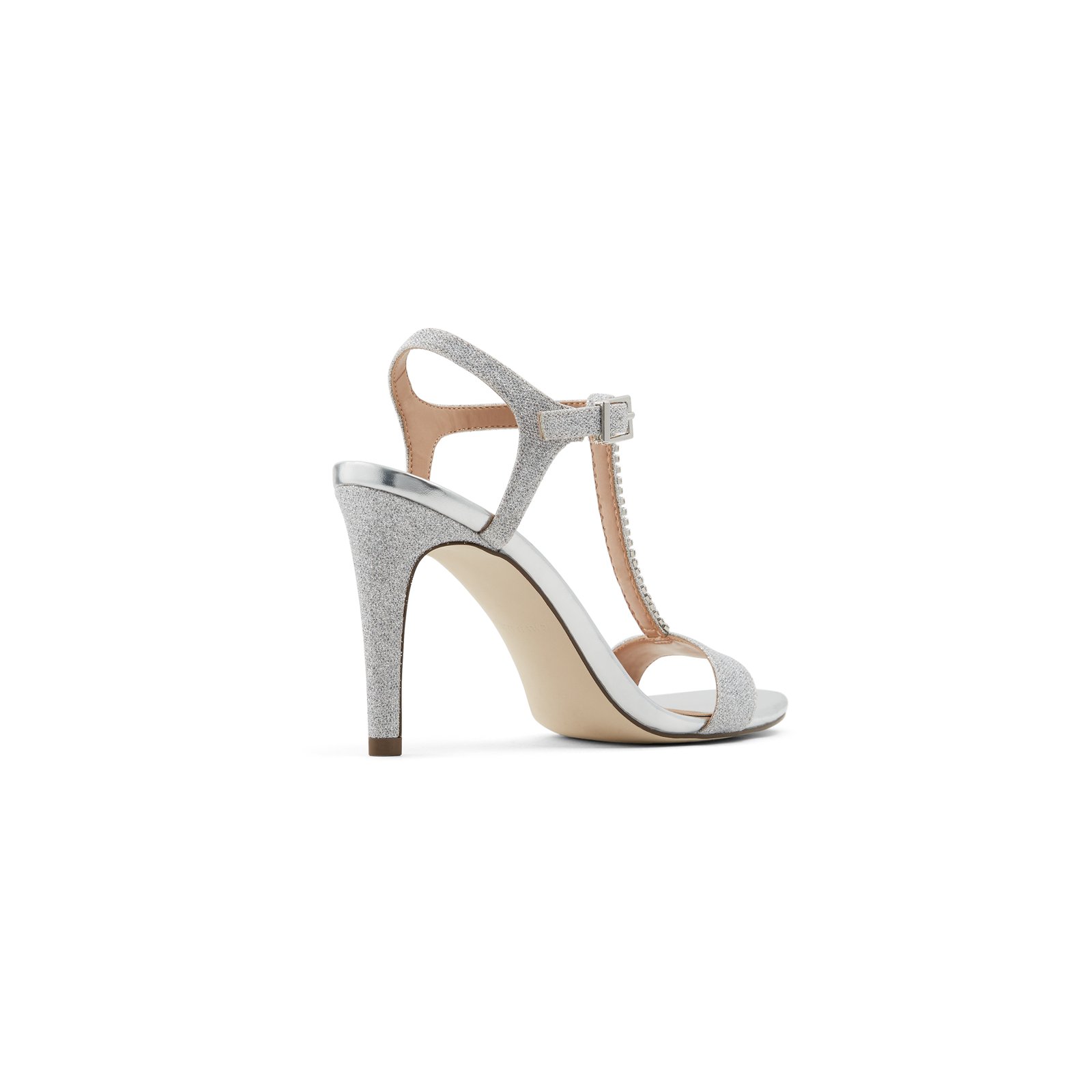 I styled my hair big and curly and went a little more extra with my makeup to add a little extra spice to my outfit.
Skin:  Too Faced Comfort Matte Foundation in the shade Cocoa
Eyes: MAC loose pigment in Deep Purple
Eyeliner: Maybelline Lash Stiletto Ultimate Precision Liquid Eyeliner
Lashes: Unknown
Lips: Mac Chestnut lipliner and Kat Von D Everlasting Liquid Lipstick in Lolita
So there you have it! Boohoo wins again!!
Til my next style moment,
Cheers!
xoxo
©justlovethemanyway
**This post is not in any way sponsored or in affiliation with Boohoo**