Hey loves!
The month of February has been kind of a bust when it cones to reading for me. Too much going on for me to actually spend some leisurely time reading this month, so im going to combine the books I had wanted to read this month and roll them right into my March reads! Hope you find something interesting on this list and let me know what you're reading for next few months 🙂
(Disclaimer: All book synopsis' are courtesy of Goodreads.com)
Where The Line Bleeds: Jesmyn Ward. 
Set in a rural town on the Mississippi Gulf Coast, Where the Line Bleeds tells the story of fraternal twins Joshua and Christophe, who are graduating high school as the novel begins. The two boys both anticipate and dread their lives as adults. Joshua finds a job working as a dock laborer on the Gulf of Mexico, but Christophe has less luck: Unable to find a job, and desperate to alleviate his family's poverty, he starts to sell drugs. Joshua does not approve, but his clumsy concern fractures the twins' relationship. When their long-missing addict father reappears, he provokes a shocking confrontation between himself and the brothers—one that will ultimately damn or save them.
Where the Line Bleeds is unforgettable for the intense clarity of how the main relationships are rendered: the love but growing tension between the twins; their devotion to the slowly failing grandmother to raised them, and the sense of obligation they feel toward her; and most of all, the alternating pain, bewilderment, anger, and yearning they feel for the parents who abandoned them—their mother for a new life in the big city of Atlanta, and their father for drugs, prison, and even harsher debasements. (Goodreads.com)
2.  The Wait: A Powerful Practice for Finding the Love of Your Life and the Life You Love : Devon Fanklin and Meagan Good 
Hollywood power couple DeVon Franklin and Meagan Good candidly share about their courtship and marriage, and the key to their success—waiting.
President/CEO of Franklin Entertainment and former Sony Pictures executive DeVon Franklin and award-winning actress Meagan Good have learned sometimes all we can do is wait for "the one" to come into our lives. They spent years crossing paths but it wasn't until they were thrown together while working on the film Jumping the Broom that their storybook romance began.
Faced with starting a new relationship and wanting to avoid potentially devastating relationship pitfalls, DeVon and Meagan chose to do something almost unheard of in today's society—abstain from sex until they were married.
In The Wait, DeVon and Meagan share the life-changing message that waiting—rather than rushing a relationship—can help you find the person you're meant to be with. Filled with candid his-and-hers accounts of the most important moments of their relationship, and practical advice on how waiting for everything—from dating to sex—can transform relationships, allowing you to find a deep connection based on patience, trust, and faith (Goodreads.com) 
3. The Mothers: Britt Bennett ( Shout out to my girl Chelsey Bogle for the suggestion<3)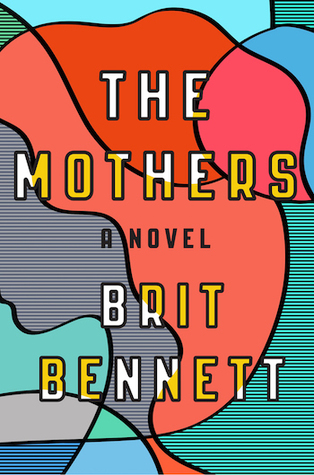 Set within a contemporary black community in Southern California, Brit Bennett's mesmerizing first novel is an emotionally perceptive story about community, love, and ambition. It begins with a secret.
"All good secrets have a taste before you tell them, and if we'd taken a moment to swish this one around our mouths, we might have noticed the sourness of an unripe secret, plucked too soon, stolen and passed around before its season."
It is the last season of high school life for Nadia Turner, a rebellious, grief-stricken, seventeen-year-old beauty. Mourning her own mother's recent suicide, she takes up with the local pastor's son. Luke Sheppard is twenty-one, a former football star whose injury has reduced him to waiting tables at a diner. They are young; it's not serious. But the pregnancy that results from this teen romance—and the subsequent cover-up—will have an impact that goes far beyond their youth. As Nadia hides her secret from everyone, including Aubrey, her God-fearing best friend, the years move quickly. Soon, Nadia, Luke, and Aubrey are full-fledged adults and still living in debt to the choices they made that one seaside summer, caught in a love triangle they must carefully maneuver, and dogged by the constant, nagging question: What if they had chosen differently? The possibilities of the road not taken are a relentless haunt.
In entrancing, lyrical prose, The Mothers asks whether a "what if" can be more powerful than an experience itself. If, as time passes, we must always live in servitude to the decisions of our younger selves, to the communities that have parented us, and to the decisions we make that shape our lives forever. (Goodreads.com)
4. This Will Be My Undoing: Living at the Intersection of Black, Female, and Feminist in.  (White) America: Morgan Jerkins  
From one of the fiercest critics writing today, Morgan Jerkins' highly-anticipated collection of linked essays interweaves her incisive commentary on pop culture, feminism, black history, misogyny, and racism with her own experiences to confront the very real challenges of being a black woman today—perfect for fans of Roxane Gay's Bad Feminist, Rebecca Solnit's Men Explain Things to Me, and Chimamanda Ngozi Adichie's We Should All Be Feminists.
Morgan Jerkins is only in her twenties, but she has already established herself as an insightful, brutally honest writer who isn't afraid of tackling tough, controversial subjects. In This Will Be My Undoing, she takes on perhaps one of the most provocative contemporary topics: What does it mean to "be"—to live as, to exist as—a black woman today? This is a book about black women, but it's necessary reading for all Americans.
Doubly disenfranchised by race and gender, often deprived of a place within the mostly white mainstream feminist movement, black women are objectified, silenced, and marginalized with devastating consequences, in ways both obvious and subtle, that are rarely acknowledged in our country's larger discussion about inequality. In This Will Be My Undoing, Jerkins becomes both narrator and subject to expose the social, cultural, and historical story of black female oppression that influences the black community as well as the white, male-dominated world at large ( Goodreads.com)
I think this is a pretty manageable list! Wish me luck and happy reading!
xoxo
©justlovethemanyway