Hey guys
I've actually been doing quite a bit of reading since the onset of 2016! I thought I would share with you what I've read so far and what I'm currently reading!
Where We Belong: By Emily Giffin
Marian Caldwell is a thirty-six year old television producer, living her dream in New York City. With a fulfilling career and satisfying relationship, she has convinced everyone, including herself, that her life is just as she wants it to be. But one night, Marian answers a knock on the door . . . only to find Kirby Rose, an eighteen-year-old girl with a key to a past that Marian thought she had sealed off forever. From the moment Kirby appears on her doorstep, Marian's perfectly constructed world—and her very identity—will be shaken to its core, resurrecting ghosts and memories of a passionate young love affair that threaten everything that has come to define her.
For the precocious and determined Kirby, the encounter will spur a process of discovery that ushers her across the threshold of adulthood, forcing her to re-evaluate her family and future in a wise and bittersweet light. As the two women embark on a journey to find the one thing missing in their lives, each will come to recognize that where we belong is often where we least expect to find ourselves—a place that we may have willed ourselves to forget, but that the heart remembers forever
What a fantastic read! I always enjoy everything that Emily Giffin writes. This book was a fresh outlook on an adoption story! 4 out of 5 stars!
2. Everything, Everything:By Nicola Yoon
My disease is as rare as it is famous. Basically, I'm allergic to the world. I don't leave my house, have not left my house in seventeen years. The only people I ever see are my mom and my nurse, Carla.
But then one day, a moving truck arrives next door. I look out my window, and I see him. He's tall, lean and wearing all black—black T-shirt, black jeans, black sneakers, and a black knit cap that covers his hair completely. He catches me looking and stares at me. I stare right back. His name is Olly.
Maybe we can't predict the future, but we can predict some things. For example, I am certainly going to fall in love with Olly. It's almost certainly going to be a disaster.
Okay guys! I absolutely loved this book! It was a super quick read as it is a Young Adult Fiction Novel . It seemed pretty predictable at the beginning but when the plot finally wraps up…. wow! I don't want to give anything away but if you are looking for a quick read ( like you could probably read this in a couple of hours) pick this one up!
3. We Were Liars : By  E. Lockhart
A beautiful and distinguished family.
A private island.
A brilliant, damaged girl; a passionate, political boy.
A group of four friends—the Liars—whose friendship turns destructive.
A revolution. An accident. A secret.
Lies upon lies.
True love.
The truth.
This is probably the worst book  I have ever read…. ever! It's plot is as vague as it's description. I picked up this book to read because it was so raved about on Goodreads, Amazon, Booktube… just about everywhere. It was awful. Please avoid at all costs!! ( lol)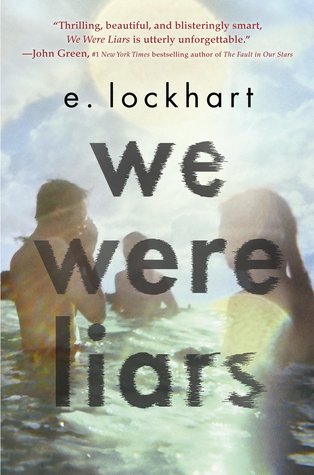 4. Church Of Lies : By Flora Jessop 
"My name is Flora Jessop. I've been called apostate, vigilante, and crazy bitch, and maybe I am. But some people call me a hero, and I'd like to think they're right too. If I am a hero, maybe it's because every time I can play a part in saving a child or a woman from a life of servitude and degradation, I'm saving a little piece of me, too.
I was one of twenty-eight children born to my dad and his three wives. Indoctrinated to believe that the outside world was evil, and that I resided among the righteous, I was destined to marry a man chosen for me by the Prophet. I would then live in harmony with my sister-wives, bear many children, and obey and serve my future husband in this life and throughout eternity. But my innocence didn't last long. While still a child, I understood that the church of the righteous was nothing but a church of lies.
When I was eight years old my father sexually molested me for the first time, raping me when I was twelve. I tried to kill myself. Beaten, molested, taunted, and abused by family members alleging they only wanted to save my soul became a daily routine, I ran from this abuse more than once in my early teens–even attempting to cross the desert on foot. My family hunted me down. I thought government agencies would provide me safety if I reported my father. Instead, police and social services colluded with the FLDS to return me to my family and I ended up back inside polygamy, right where I started."
Flora goes on from there to tell the dramatic true story of how she ultimately escaped and has been fighting against frustrating obstacles with hard fought successes in rescuing women and children from the FLDS. It's a story you can't put down.
I don't know why I am so intrigued by the stories of the people who lived an FDLS lifestyle and have escaped the horrors that many of them endured. I really liked this book, because it was a true redemption story. It gave good background on the FDLS lifestyle and how difficult life could be for those who chose to leave. Check it out!
5. Room: By Emma Donoghue
To five-year-old Jack, Room is the entire world. It is where he was born and grew up; it's where he lives with his Ma as they learn and read and eat and sleep and play. At night, his Ma shuts him safely in the wardrobe, where he is meant to be asleep when Old Nick visits.
Room is home to Jack, but to Ma, it is the prison where Old Nick has held her captive for seven years. Through determination, ingenuity, and fierce motherly love, Ma has created a life for Jack. But she knows it's not enough…not for her or for him. She devises a bold escape plan, one that relies on her young son's bravery and a lot of luck. What she does not realize is just how unprepared she is for the plan to actually work.
Told entirely in the language of the energetic, pragmatic five-year-old Jack, Room is a celebration of resilience and the limitless bond between parent and child, a brilliantly executed novel about what it means to journey from one world to another.
I had this book on my bookshelf collecting dust for YEARS ( literally 5 years). Then the major motion picture came out and was getting rave reviews. But I don't like to watch a movie adaptation of a book without reading the book first , so I did. Honestly, it was just okay for me. I enjoyed it but it wasn't spectacular to me. The story is vaguely reminiscent of the true story of the Cleveland kidnapping of Amanda Berry, Gina DeJesus and Michelle Knight.( Amanda Berry also had a child by her kidnapper just as the main woman in this story did) I must admit reading the story from a child's point of view at times was a little disturbing.  I have yet to watch the movie. I am interested to see how the screenplay writers and director bring this story to life.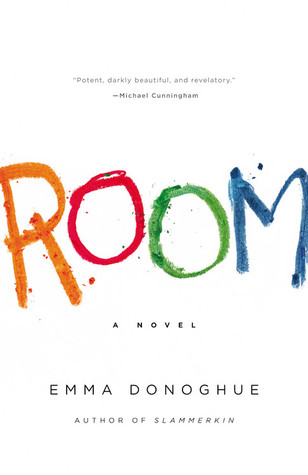 6. Year of Yes: How to Dance It Out, Stand In the Sun and Be Your Own Person: By Shonda Rimes 
The mega-talented creator of Grey's Anatomy and Scandal and executive producer of How to Get Away With Murder chronicles how saying YES for one year changed her life―and how it can change yours, too.
With three hit shows on television and three children at home, the uber-talented Shonda Rhimes had lots of good reasons to say NO when an unexpected invitation arrived. Hollywood party? No. Speaking engagement? No. Media appearances? No.
And there was the side-benefit of saying No for an introvert like Shonda: nothing new to fear.
Then Shonda's sister laid down a challenge: just for one year, try to say YES to the unexpected invitations that come your way. Shonda reluctantly agreed―and the result was nothing short of transformative. In Year of Yes, Shonda Rhimes chronicles the powerful impact saying yes had on every aspect of her life―and how we can all change our lives with one little word. Yes
What a great read! I absolutely love Shonda Rimes and was super interested to see what her "Year of Yes" entailed. This book actually caused me to look at my life and set my own "Year of Yes" goals ( read here) This is a great book! It's also super funny! If you like her shows, you will definitely enjoy this book!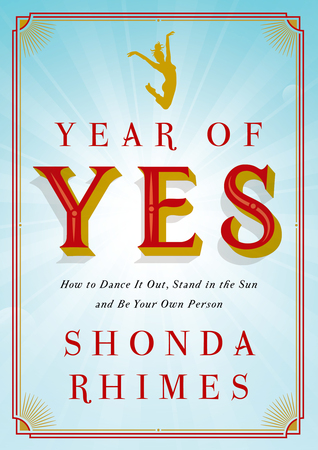 What have you been reading so far this year?
Let me know!!
xoxo