Hey guys!
So it's that time of year again. The time where I make a TBR ( to be read) list and fail shamelessly at accomplishing it!! But I'm going to try it again! Last year I set a reading goal of 25 books and  I surpassed that I read 38! But.. of the 10 books I had on my TBR list, I read a grand total of……. ( drum-roll please….) 3! Side note: One was a devotional that I am currently reading for the next forty days and the other is on my dresser waiting to be picked up next 😛
So this year I decided to narrow it down to 5 books that I absolutely must get through this year, thus leaving plenty of room for randomly wonderful reads.
So the five books I have chosen as my must reads are:
Room: By Emma Donoghue ( Now a major motion picture) The synopsis of this book is as follows:
To five-year-old Jack, Room is the entire world. It is where he was born and grew up; it's where he lives with his Ma as they learn and read and eat and sleep and play. At night, his Ma shuts him safely in the wardrobe, where he is meant to be asleep when Old Nick visits.

Room is home to Jack, but to Ma, it is the prison where Old Nick has held her captive for seven years. Through determination, ingenuity, and fierce motherly love, Ma has created a life for Jack. But she knows it's not enough…not for her or for him. She devises a bold escape plan, one that relies on her young son's bravery and a lot of luck. What she does not realize is just how unprepared she is for the plan to actually work.

Told entirely in the language of the energetic, pragmatic five-year-old Jack, Room is a celebration of resilience and the limitless bond between parent and child, a brilliantly executed novel about what it means to journey from one world to another.
This book has been collecting dust on my bookshelf since 2010….. ( yes 2010) I loved the premise of the story when I initially picked it up but you know how book life goes(lol)  I got sidetracked. I really want to see the movie but I always like to read the book prior to. So here I go. I hope to read this by February( but don't hold me to that :P)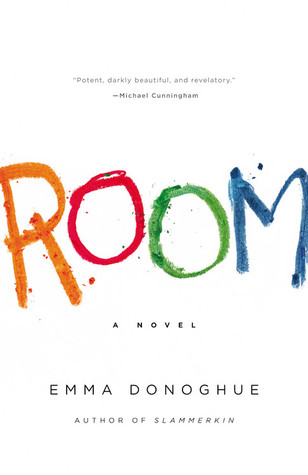 2. And The Mountains Echoed: By Khaled Hosseini. ( Author of "The Kite Runner")  I had picked up this book right after its release in 2013 as I have loved all of this authors previous works. I had initially started it and somehow it got lost by the wayside. This year will be the year I actually complete it!  The synopsis of this book is as follows:
Khaled Hosseini, the #1 New York Times–bestselling author of The Kite Runner and A Thousand Splendid Suns, has written a new novel about how we love, how we take care of one another, and how the choices we make resonate through generations.

In this tale revolving around not just parents and children but brothers and sisters, cousins and caretakers, Hosseini explores the many ways in which families nurture, wound, betray, honor, and sacrifice for one another; and how often we are surprised by the actions of those closest to us, at the times that matter most.

Following its characters and the ramifications of their lives and choices and loves around the globe—from Kabul to Paris to San Francisco to the Greek island of Tinos—the story expands gradually outward, becoming more emotionally complex and powerful with each turning page.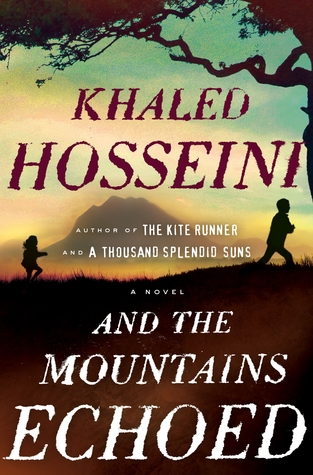 3. I Know Why The Caged Bird Sings: Maya Angelou. This book is a re-read for me. I read this book as a young girl ( probably about 10) before I could really internalize the message she was trying to deliver. I think It's a fine time for a re-read! The synopsis of this book is as follows:
Sent by their mother to live with their devout, self-sufficient grandmother in a small Southern town, Maya and her brother, Bailey, endure the ache of abandonment and the prejudice of the local "powhitetrash." At eight years old and back at her mother's side in St. Louis, Maya is attacked by a man many times her age—and has to live with the consequences for a lifetime. Years later, in San Francisco, Maya learns that love for herself, the kindness of others, her own strong spirit, and the ideas of great authors ("I met and fell in love with William Shakespeare") will allow her to be free instead of imprisoned.
4. The Illegal: By Lawrence Hill. I bought this book at the tail end of 2015. I loved Lawrence Hills other works and He's Canadian and currently lives in my city! So why now support local talent!!  The synopsis of this  book is as follows:
All Keita has ever wanted to do is to run. Running means respect and wealth at home. His native Zantoroland, a fictionalized country whose tyrants are eerily familiar, turns out the fastest marathoners on earth. But after his journalist father is killed for his outspoken political views, Keita must flee to the wealthy nation of Freedom State—a country engaged in a crackdown on all undocumented people.

There, Keita becomes a part of the new underground. He learns what it means to live as an illegal: surfacing to earn cash prizes by running local races and assessing whether the people he meets will be kind or turn him in. As the authorities seek to arrest Keita, he strives to elude capture and ransom his sister, who has been kidnapped.

Set in an imagined country bearing a striking resemblance to our own, this tension-filled novel casts its eye on race, human potential, and what it means to belong.
5: Troublemaker:Surviving Hollywood and Scientology: By Leah Remini. I want to read this simply because I am intrigued, curious and want to know what finally made her walk about from that religion..
The outspoken actress, talk show host, and reality television star offers up a no-holds-barred memoir, including an eye-opening insider account of her tumultuous and heart-wrenching thirty-year-plus association with the Church of Scientology.

Leah Remini has never been the type to hold her tongue. That willingness to speak her mind, stand her ground, and rattle the occasional cage has enabled this tough-talking girl from Brooklyn to forge an enduring and successful career in Hollywood. But being a troublemaker has come at a cost.

That was never more evident than in 2013, when Remini loudly and publicly broke with the Church of Scientology. Now, in this frank, funny, poignant memoir, the former King of Queens star opens up about that experience for the first time, revealing the in-depth details of her painful split with the church and its controversial practices.

Indoctrinated into the church as a child while living with her mother and sister in New York, Remini eventually moved to Los Angeles, where her dreams of becoming an actress and advancing Scientology's causes grew increasingly intertwined. As an adult, she found the success she'd worked so hard for, and with it a prominent place in the hierarchy of celebrity Scientologists alongside people such as Tom Cruise, Scientology's most high-profile adherent. Remini spent time directly with Cruise and was included among the guests at his 2006 wedding to Katie Holmes.

But when she began to raise questions about some of the church's actions, she found herself a target. In the end, she was declared by the church to be a threat to their organization and therefore a "Suppressive Person," and as a result, all of her fellow parishioners—including members of her own family—were told to disconnect from her. Forever.

Bold, brash, and bravely confessional, Troublemaker chronicles Leah Remini's remarkable journey toward emotional and spiritual freedom, both for herself and for her family. This is a memoir designed to reveal the hard-won truths of a life lived honestly—from an author unafraid of the consequences
I have to order this online because It is not sold in Canada. It does not adhere to Canadian defamation policies my local bookstore told me. Perhaps a quick drive to Buffalo ( I only live about 45 minutes from the border) at some point this year.
Finally, I found this handy dandy little 2016 Reading challenge list that looks like fun and will totally help me stay on track and complete my TBR! I'm going to print these out and put them in a jar and anytime I finish a book I will draw out my challenge for my next read!
Here's wishing you a successful reading year! What are you planning on reading this year? Let me know!!!!
"The more that you read, the more things you will know. The more that you learn, the more places you'll go."
Xoxo